☰

The BBC and Master Computer Public Domain Library
8-Bit Software Credits

---
Credit where credit is due. Thanks to all of these people who have helped me and 8BS. Alphabetically:
---
Carol and John and Peter my kids who used to get roped in occasionally, formatting discs and sticking labels.
Gill, the missus, who by rights should have thrown all the 8BS gear out the window had she been as understanding as some wives would appear to be.
---
Acorn Publishing who own the copyright on The Acorn User, A&B, Acorn Computing and Electron User items and who have kindly given permission for 8BS to use those items on the 8BS website
Steve Allsopp for helping with the catalogue info
Mick Bennet
Jim Birks. For the 512 board etc
Alan Blundell. For Sending the BBC PD library to me
Miroslaw Bobrowski. For the first class software and the letters, especially the drawings from Monic
Crispin Boylan for his valuable input
Paul Clucas. (top right picture 'A') For chekin the spelin and the letters annat.
Trevor Crapper.
Colin Culpitt-Smith. For putting people this way
Peter Davy. For the large amount of excellent, hand written software
Gordon Dyer for his submissions for the website, scans and things
Dave Edwards of Electron User Group for sending the EUG section of the pool, plus loads more stuff. Dave has done a huge amount of work for the cause, including helping to sort out large sectons of the library
Andrew Fay
Steven Flintham. For all the hard work and excellent programming
John Fullbrook
Allan Garmonsway for amazing support of 8BS
Ben Glover
Steve Hanson of Superior Software
Jonathan Harston (bottom left picture 'A'). For the software and for his work on the menuing system and the JGH section of the library

PICTURE A


Paul Harvey. For the stack of help when you didn't really have time
Martin Hodgson (D7X) for his work on conversion of hand drawn maps into something readable

Richard Hall for his submissions for the website. Thanks to Rich for pointing me to lots of photos of BBC things on eBay. Also thanks Rich for looking after things on the website while I could not
Sam Jackson. For the phonecalls and enthusiasm
Lorna Jenne. For the help, and the chats on the phone
Frank Jones. For the help at the show
John Kortink (GoMMC) for GoMMC!
Janny Looyenga. For pointing out errors and reviving the BBC in Holland and for all the 512 software
George Lynch
Ron Marshall of Solinet, the disc based magazine for past help
Barry Maslin
Stuart McConnachie


For writing PC BBC. Keep it up!
Mick Needham
Andy Nelson (Bottom Center picture 'A') for his help
Tim Parsons. For help
David Peck
Bob Purdon for the web space in Australia
Leigh Preece


Thanks for the donation of a large amount of server space for 8BS for a year or so
Mick Reeves. For the help at the show
Stephan Richardson
Jon Ripley (Bottom right picture 'A') for the JJR section of the library
Jess Rowbottom for giving 8BS a webserver (click image for Jess's website)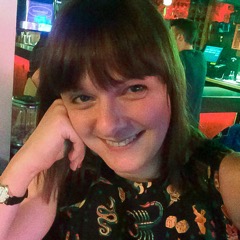 Robert Schmidt of the BBC Lives! For many things over the years
Albert Schofield. For the tape to disc articles
Peter Shaw. (top left picture 'A') For the phonecalls and for his donations of software
Daniel Shimmin. (8BS editor number 2) For keeping me on my toes
Wouter Scholten for submitting loads of stuff for the pool.
Karl Tilbrook. For giving me somewhere to field repairs to
Mark Usher for helping me a lot


Duncan Webster. For starting 8BS off
---