☰

The BBC and Master Computer Public Domain Library
Safe ROM Extraction

Or
Return To On Line Magazine
Of course, there is always the option of using a ROM extraction tool designed for the job rather than trying any of the techniques shown below!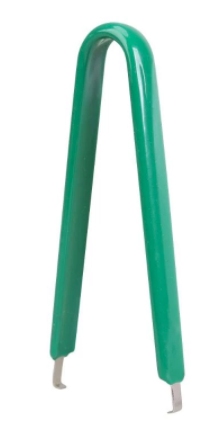 08/12/1999

---
By Chris Richardson
Recently, much discussion has filled the BBC mailing list concerning the removal of ROMs from the BBC.
I thought I would document pictorially a couple of the methods mentioned
First of all, Jonathan Harston uses a blanking plate from a PC to ease a ROM from it's socket: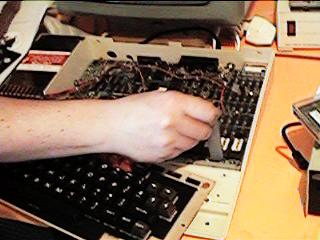 To show that it does not really matter what you use as long as you are careful, Mark Usher eases a ROM from his BBC with a knife: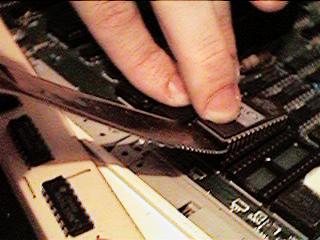 Here I am using my favourite and long serving tool, the bent screwdriver. Ease it under one end of the ROM: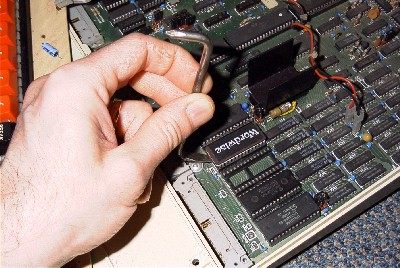 Gently prize it up whilst working the blade right under the ROM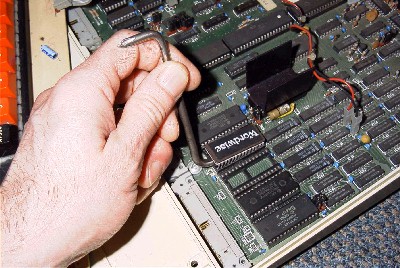 Supporting finger placed on the top of the ROM: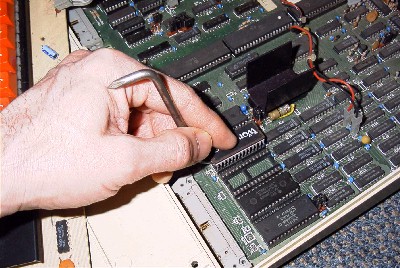 Ease it from both ends if you need to: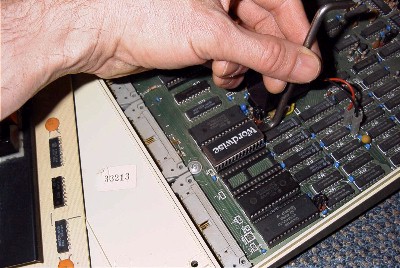 Evidence of successful removal, very few bent legs: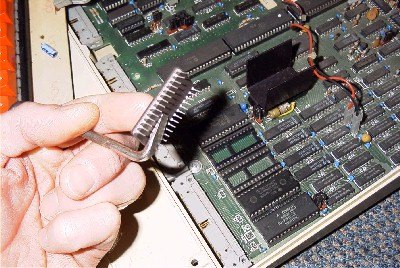 I considered wearing rubber gloves, but did grab hold of the earthed central heating pipes in my home before commencement of the procedure.
---

Or
Return To On Line Magazine