☰

The BBC and Master Computer Public Domain Library
Packing a Monitor
Back to main pictures page
Packing a monitor takes me up to an hour depending on how well I assess the size!
I start off with a large sheet of cardboard and a pile of my wife's old Avon Catalogues.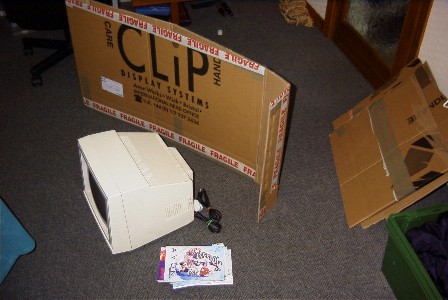 ---
Cut the cardboard to the right size and fold it. Get a fold in the wrong place and the whole thing takes longer to balance together. Put the monitor in to size it up.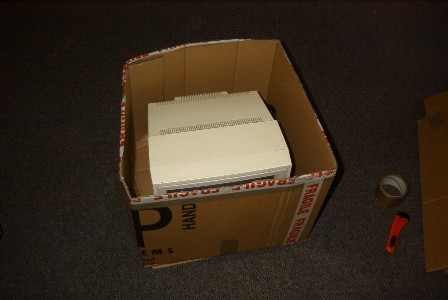 ---
Screwed up catalogue in the bottom and loads of it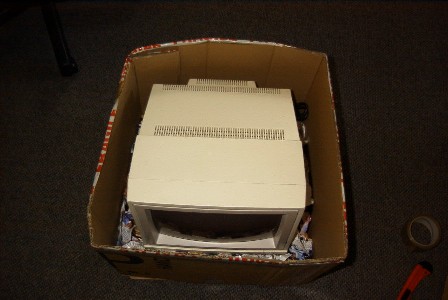 ---
About 9 catalogues later, the box is ready for the lid.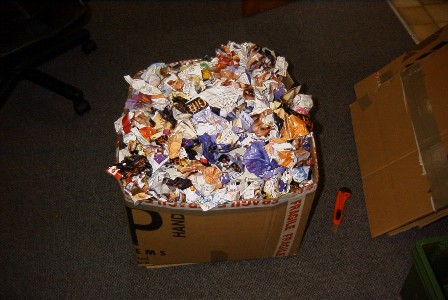 ---
All packed and ready! Including the all important Fragile stickers and 'This Way Up's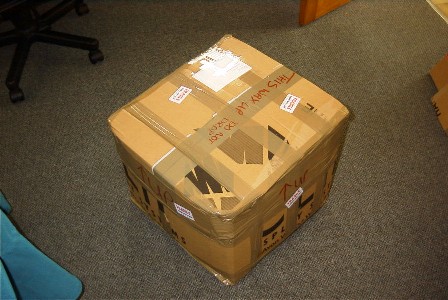 ---
Down to thePost Office where the assistant groans as I walk in the door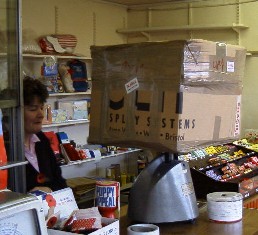 ---