The BBC and Master Computer Public Domain Library
An Ebay Master 128

Or
Return To On Line Magazine
Masterpiece
09/11/2002
This Master 128 was advertised on Ebay with the following info and pictures. I am not sure whether to laugh or cry:
I dont use the word MINT very often, but this computer is in 'eBay MINT' condition.
You only have to look at the pictures to see and judge for yourself.
The computer is sold as UNTESTED as our house doesnt come with a plug socket and we havent got a TV, but i cannot see any reason why it will not work, so please bid as though it is working but dont blame me if it doesnt work.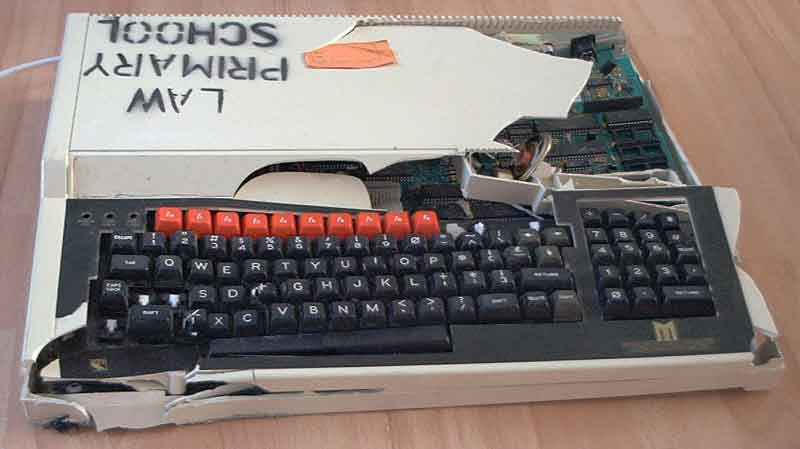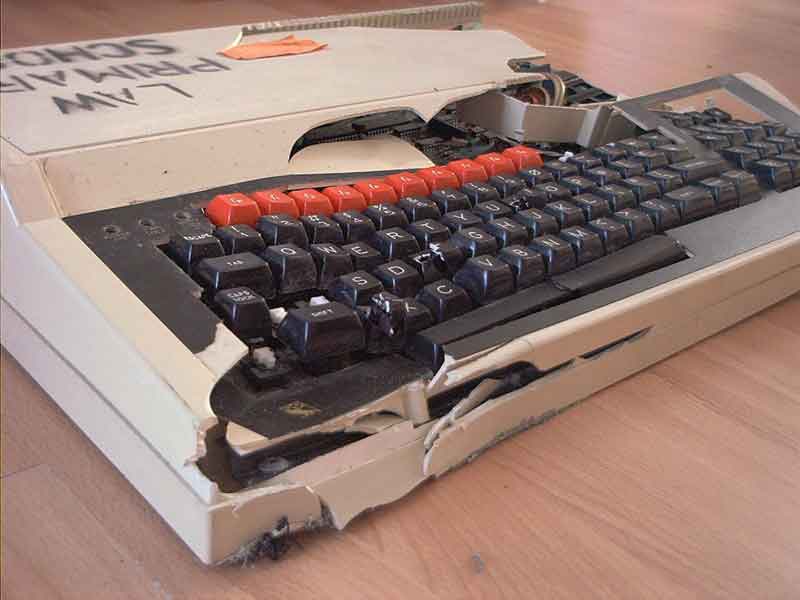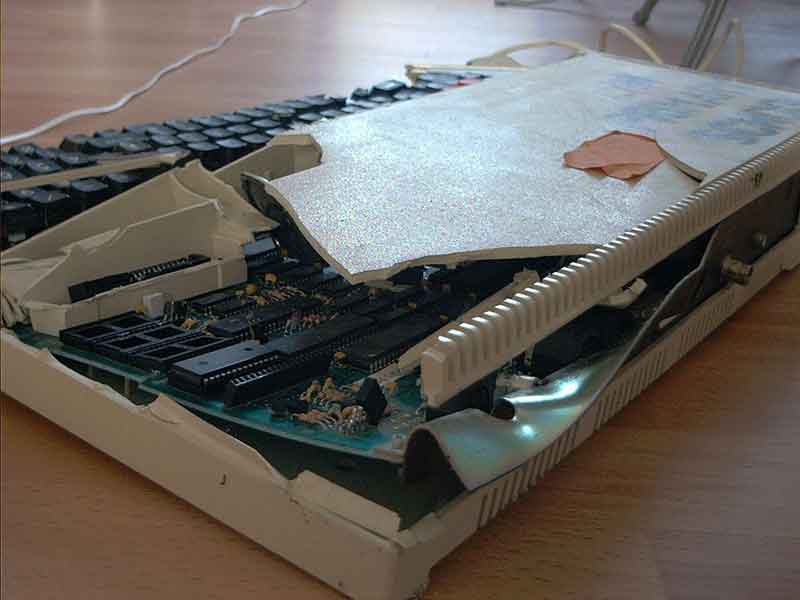 Thanks to Lee at Vintage Computer
---
Some Reactions Lee received:
That made my night how funny Hippy
---
Just like to say ta for making my day with that 'ebay mint' master 128 > you've got on that there auction site! Long time no speak, hope things are > going OK down there :)
---
> I laughed so hard I nearly wet myself. Nice one!!! > --------------------
---
> Hi, I notice from the third picture there appears to be a tiny hair-line fracture in the pcb near the middle. Will this affect the operation of the machine? > > Only joking of course, I saw it on 8bs and had to do a search on Ebay to see if it was really there. > > BTW I also like the wobbly monitor, looks like it was left near a furnace ;-) I suppose if it really looked like that it would make a good companion for the Master. > > Anyway sorry for wasting your time (and mine) but just wanted to say nice one, I will be chuckling about those for some time.
---
> Hi > Good luck with the sale of your Master 128. As you say, it is very infrequently that you see a Master in this sort of condition. So infrequently in fact that I would like to feature it on the 8BS website at http://8bs.com on the pictures pages. Would you have any objection if I did so?
---
> can I buy the power switch and you keep the rest of it? :o) > > ok to pay with Nochex?
---
> like it! you had the first pallet! i had the 2nd, i have 2 just like it!!! > > i got the lot hopin for econet beebs i got 3, bad case but they work. > > loads went to the tip!
---
> What do you mean mint ... > > that mint with the oles in it ... > > Mint yeah right!"?!? .... > > ha ha hah hahhahaaaa... > > As a friend of mine would say.. > "You're having a laugh" (he's from london)
---
> Ha ha.... > > Thanks for the laugh, just what the doctor order....
---
Q: > Is this item a joke or real?
A:> Hi A joke!!!!!, excuse me!, This computer is 20 years old....you cannot expect it to look like its come straight from the manufacturer. Vintage computers like this are becoming very collectable, and i havent even put a reserve on it....(stupid i know), but if your lucky enough and wait until the last minute before bidding then you might get a bargain. Someone has bid on it already who is a keen collector if these items, if he really wants it the price may go a bit high, but its worth keeping an eye on it just incase you can snatch it at the last minute. Best regards Lee
---
lol....i think 'ebay mint' will soon appear in the english dictionary with that exact description of it... :-))) 'eBay Mint' to eventualy managed to obscure all the scratches & dents with either a lousy picture or adobe photoshop tools..
---
Im still chuckling at it now!!, and i listed it :-)))) The funny thing is some sellers list computers similar but arn't joking.....example....look at this BRAND NEW boxed rubber key spectrum...the box doesnt look brand new, the spectrum obviously hasnt been tested because he is selling it with a spectrum+2 psu which doesnt even have the same connector!!!!...lol (ive never bought a brand new computer like that before)
---
> I decided not to bid on this, however if you let me what you were on at the time I'll try it . It may well improve my home life.
---
> Do you have the geniune half-torn user manual to go with the Master (you know the one where you discover half the pages have fallen out and those that remain have been used for various shopping lists and phone messages)? > > Thanks, > >> (P.S. This is the first time an eBay item has brought tears to my eyes...with laughing - cheers!!!) REPLY: Your in luck!!! we have just the manual for you :-) If you give me a few hours ill see if the dog will part with it (she has been reading it while having her pups)
---
> Nice one ! like the honest description
---

Or
Return To On Line Magazine